About Us
Fresh Steeps Mission
Fresh Steeps holds quality to the highest standard. For that reason we choose to only deliver loose leaf tea.
We value tea as being loose leaf for 4 main reasons:
1) Loose leaf is the traditional way tea was meant to be drank and we choose to honor that.
2) Loose leaf minimizes toxins you can be exposed to from teabags such as microplastics, bleaches, inks, and dyes.
3) Loose leaf is more sustainable than teabags because there is less packaging and everything can be composted after use.
4) Loose leaf is a tastier experience. It allows the teas to unfurl in your pot expressing diverse flavors. The tea can then be resteeped up to 3 or 4 times!
On top of this, we want to make certain all herbs & teas are chosen for not only the delicious flavor, but also the highest functionality. Vince has a chemical engineering background from the University of Iowa & loves digging into the science of these herbs & teas, as you will discover on the podcast! You can ensure all these herbs have been scientifically researched!
Thank you for being here & we hope you enjoy our teas!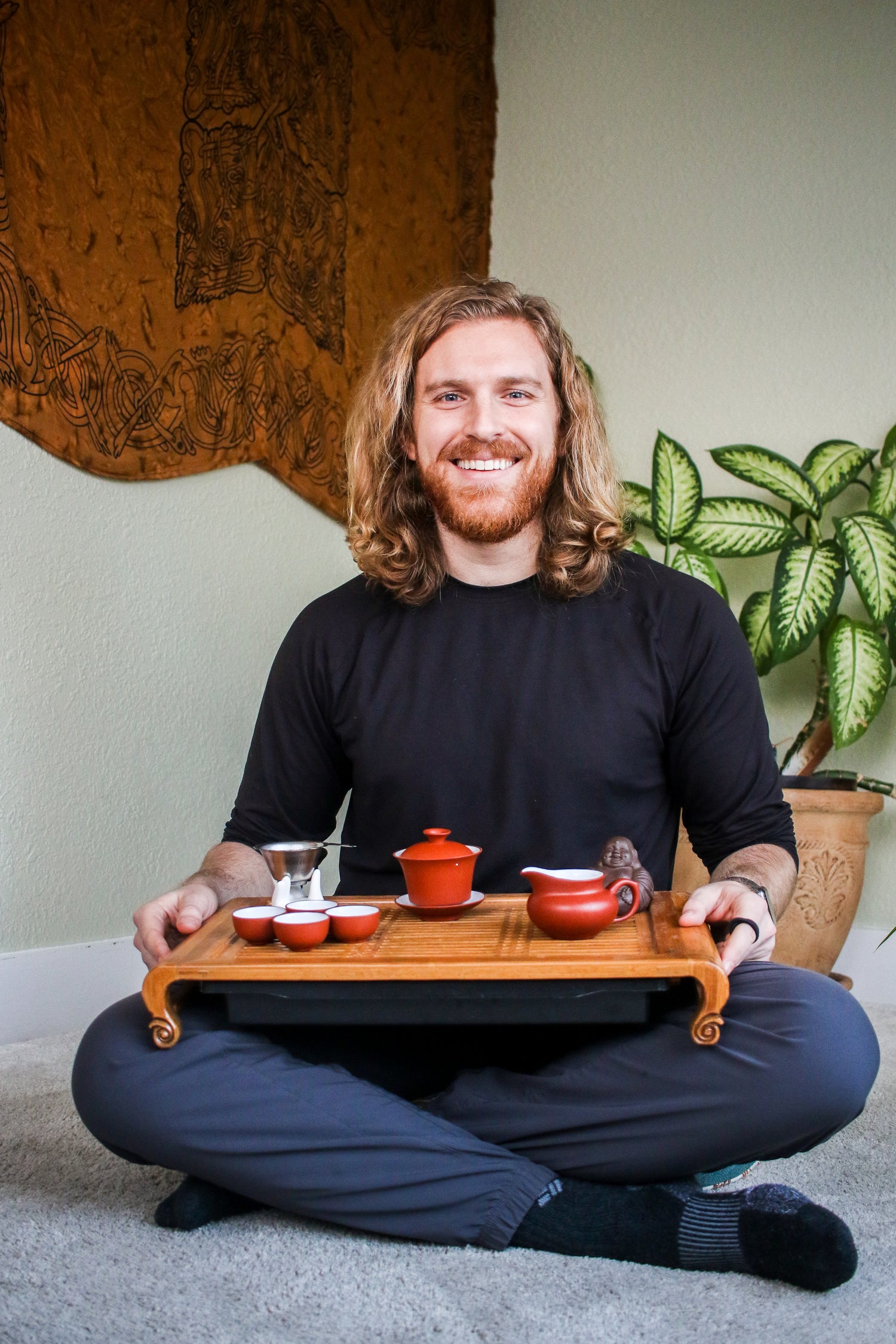 About Vince
A proper place to start about on this journey would be founder, Vince's, first cup of tea. My tea journey begins back in Chicago, Illinois where I grew up. I was always active in sports growing up & when I went to high school I played football, wrestling, & lacrosse. These all required hours of practice before & after school & quite frankly drained my energy. At the time I didn't quite like the taste of coffee, I was afraid it (still kind of am haha), & preworkouts hurt me...literally. Tea became my caffeine fix throughout the day.

I started my tea journey with generic "green tea" bags & did not like it much but it did the trick. I felt energized enough without any crash or burnout. This continued throughout high school & into college. In college I discovered the power of herbs & yummy tea.

I began doing "shots" of turmeric, ginger, cinnamon, black pepper, & cayenne every morning followed by my green tea for inflammation support as I began running marathons. I then took the step into trying matcha for the first time...& wow, delicious! I fell in love immediately & jumped into the world of tea.

2019 I started Fresh Steeps. After a series of tragic personal life events I knew I needed to grow something from a passion of mine. Fresh Steeps started as a blog, grew to a social media presence, & now is the store & OpTEAmized podcast we know & love!

Thank you for being here! I look forward to guiding your journey & teaching you how tea can optimize longevity, recovery, & performance!
To listen to my full story, check out Ep 39 of OpTEAmized here!