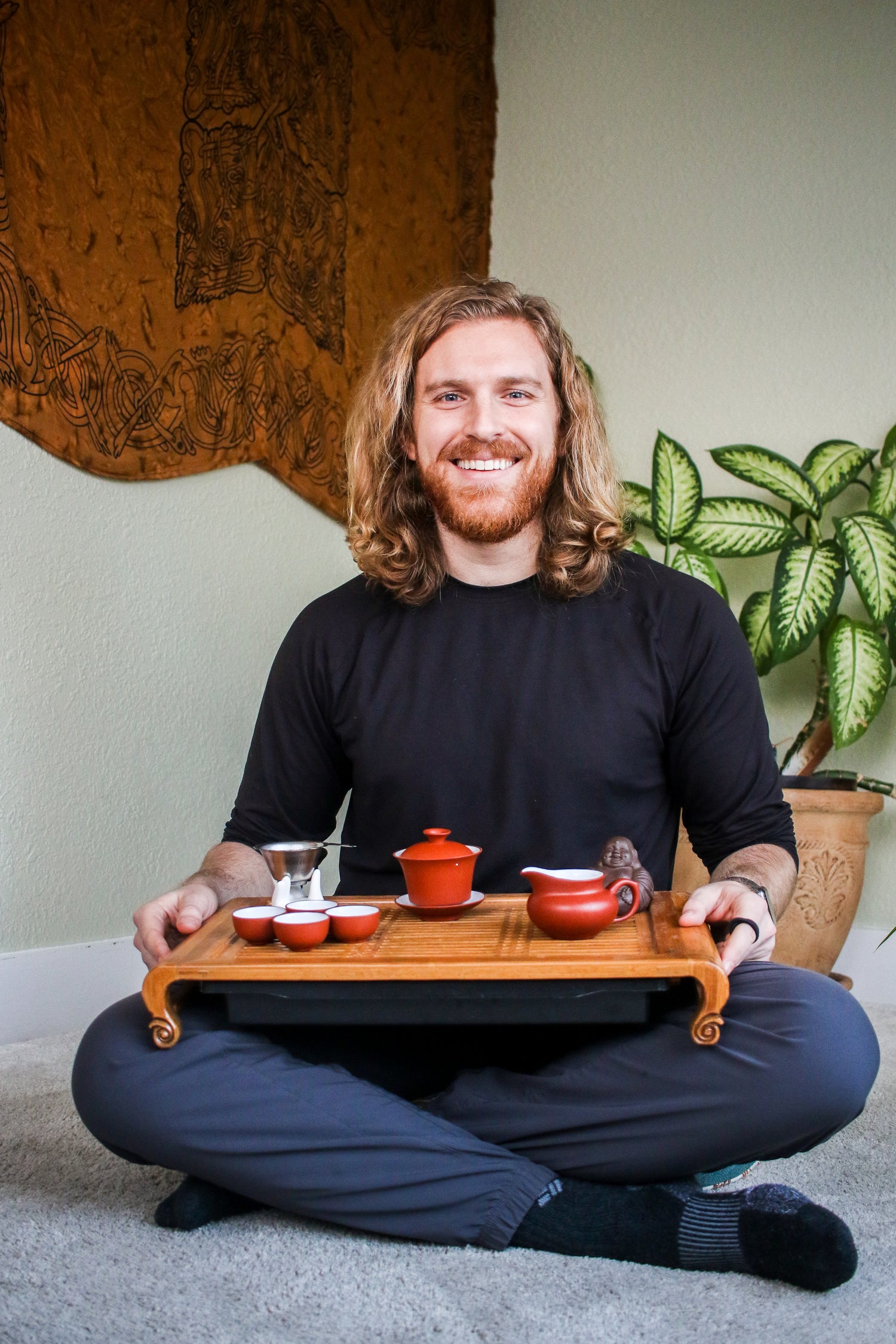 About Vince
A proper place to start about on this journey would be founder, Vince's, first cup of tea. My tea journey begins back in Chicago, Illinois where I grew up. I was always active in sports growing up & when I went to high school I played football, wrestling, & lacrosse. These all required hours of practice before & after school & quite frankly drained my energy. At the time I didn't quite like the taste of coffee, I was afraid it (still kind of am haha), & preworkouts hurt me...literally. Tea became my caffeine fix throughout the day.

I started my tea journey with generic "green tea" bags & did not like it much but it did the trick. I felt energized enough without any crash or burnout. This continued throughout high school & into college. In college I discovered the power of herbs & yummy tea.

I began doing "shots" of turmeric, ginger, cinnamon, black pepper, & cayenne every morning followed by my green tea for inflammation support as I began running marathons. I then took the step into trying matcha for the first time...& wow, delicious! I fell in love immediately & jumped into the world of tea.

2019 I started Fresh Steeps. After a series of tragic personal life events I knew I needed to grow something from a passion of mine. Fresh Steeps started as a blog, grew to a social media presence, & now is the store & OpTEAmized podcast we know & love!

Thank you for being here! I look forward to guiding your journey & teaching you how tea can optimize longevity, recovery, & performance!
To listen to my full story, check out Ep 39 of OpTEAmized here!